This story will apply to only those of you who are planning on riding your TW200 in the roughest conditions. If you are just street riding or gravel road touring, you should be fine with your stock skidplate. I say should… If you think you will be getting a little rough with the TDUB, get it! Its a piece of metal for a piece of mind!
GET A SKIDPLATE FIRST! WHY?
I did it all wrong! I purchased the footpegs and bar risers first. Yes, I MADE A MISTAKE! The first thing I should have purchased for my TW200 is an aftermarket skid plate! Yes, I will say it again! THE FIRST THING I SHOULD HAVE PURCHASED FOR MY TW200 IS A SKID PLATE!
ORDER HERE: Ricochet Yamaha TW200 Skidplate
Why should have I purchased an aftermarket skid plate first?
I did damage to my new-to-me Yamaha TW200! I knew I would be riding the little TDUB hard, putting the mini dual sport in jeopardy with merely the stock skid plate. But I thought I would know the ground – suspension – skid plate limits, but boy was I WRONG! Six inches of suspension travel ends rather quickly, more like abruptly, especially in comparison to my other motorcycles with longer suspension travel! What actually happened?
On a tight single track section with a fun little drop-off, I misjudged the drop as previous rides had been on my bigger motos with twice the suspension of the TW200! I was happy in the moment of a new moto and forgot I was on half the suspension travel and way lower ground clearance! With my front tire already in the air, I saw it coming, all too late! I knew what was about to happen, yet it was too late! There was an outcropping of rocks on my right side and I did not have any more throttle to give it to carry the bike on through/over it! Here it comes!
Engine Case OUCH!
The rock caught the right side engine case right above the skid plate! I heard it and felt it! I stopped to inspect the impact damage and noticed oil leaking immediately on the side of the engine case, but ever so slightly. Can I make it home? The ride home required a couple of stops to check the oil level to make sure I was not putting my engine in jeopardy. Upon returning home, further damage inspection was required!
With the engine case leaking oil, the damage was apparent. Would I have to purchase a new side case or would I be able to fix it? The aluminum case obviously took the brunt of the impact but the steel bolt that passes through the case helped absorb the impact of the rock! The case did not crack, it only flared out or warped on the gasket surface. And for this, I consider myself extremely lucky!
I was able to take a metal file and flatten the gasket surface where the rock smashed the case enough to cause an oil leak, but luckily, the rock only disrupted the gasket surface.
From there it was standard procedure on replacing the gasket with a new gasket and buttoning the engine back together then hop on the internet and explore skid plate options!
Enter the Ricochet
Aftermarket skid plates for the TW200 are very very very limited! Moose, Acerbis, Cycra, P3, Works Connection, all great companies that manufacture skidsplates… just not for the Yamaha TW200. Enter Ricochet Offroad to the TW rescue!
How does the stock TW200 skid plate compare to the Ricochet Offroad skid plate?
Will you be ask lucky as I was? I got extremely lucky and did not have to replace an expensive side case! Better yet, I was able to make it out of the woods with minimum oil lost! This could have resulted in a very long day of coordinating a tow out! If you think you are going to ride your TW200 offroad, I highly recommend getting the Ricochet Offroad skid plate and GET IT FIRST before your other modifications!

Purchase Here: Ricochet TW200 Skidplate

How lucky was I?
A new Yamaha TW200 engine side case is $206.39!
A Ricochet Offroad skid plate is $99.70 You do the math!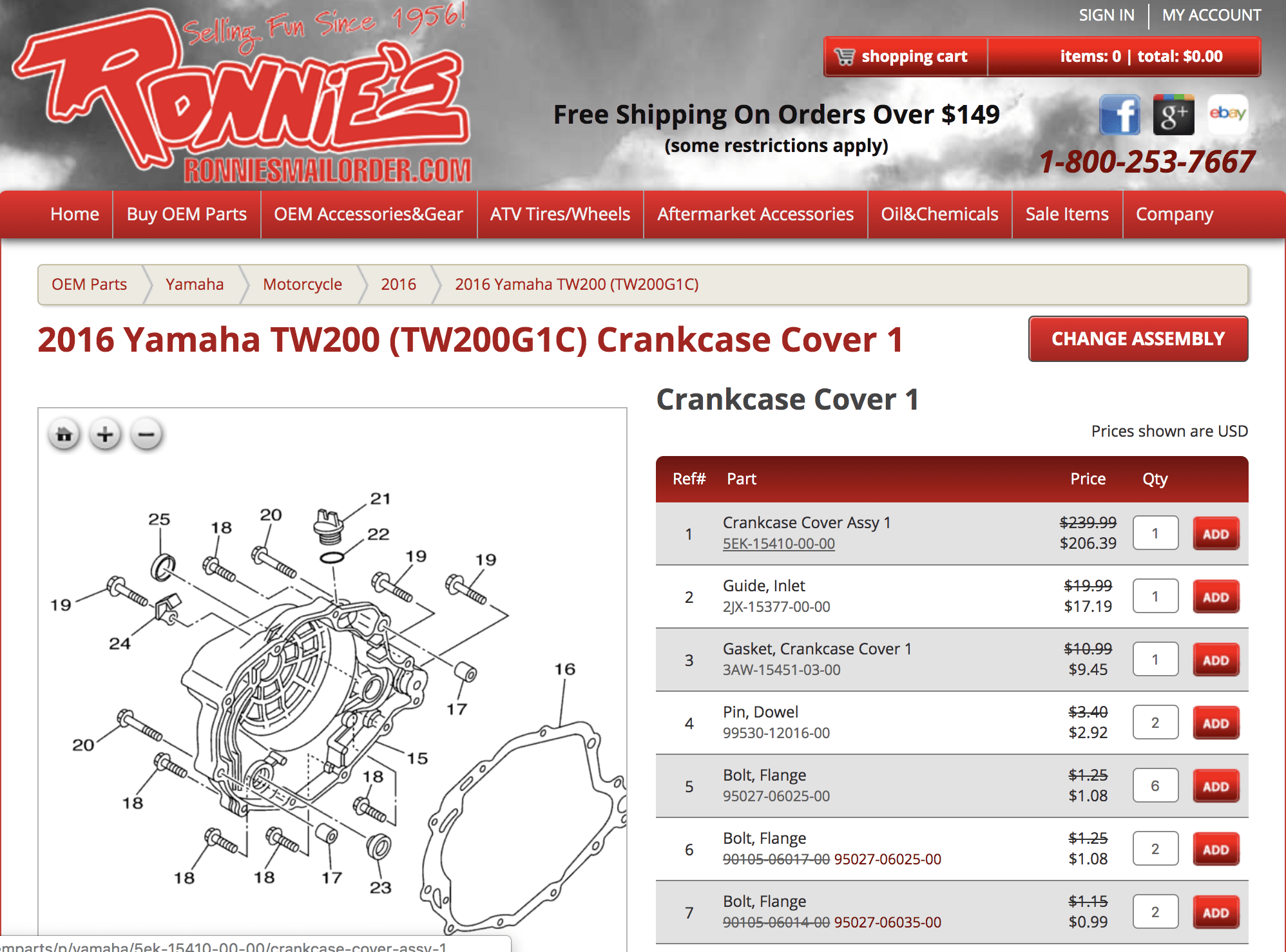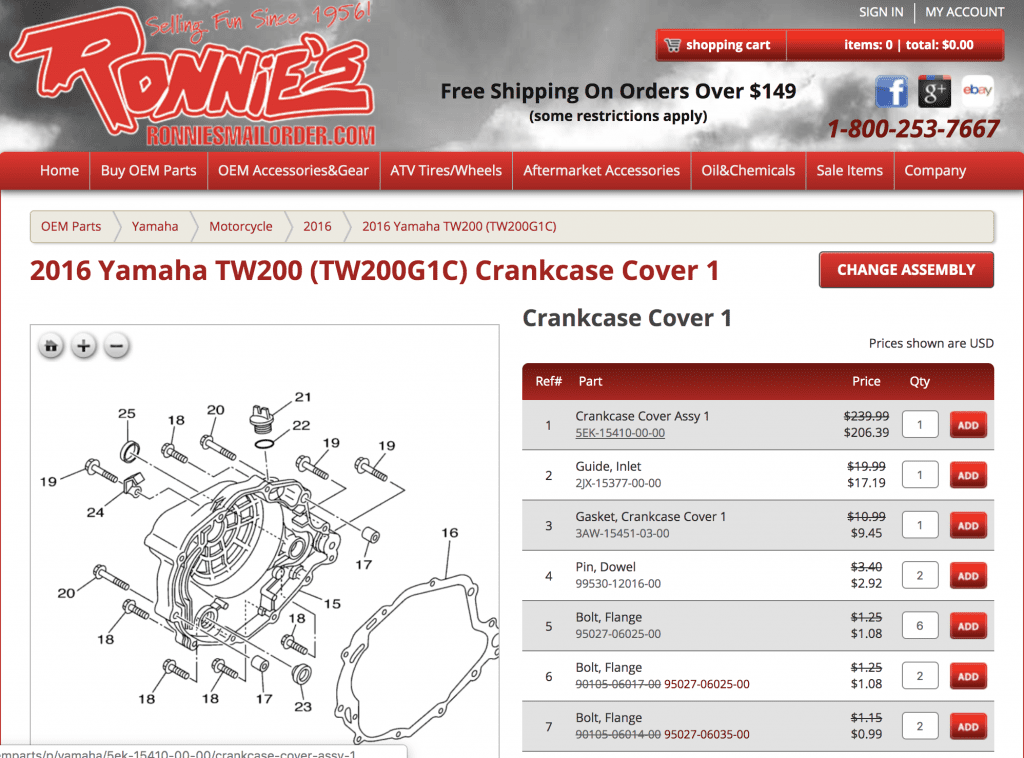 NOW YOU CAN DO THE REST
Here is an extensive list of aftermarket parts for your TW200:
https://www.tdubclub.com/2020/04/05/aftermarket-accessories-for-your-yamaha-tw200/