Yes, we've previously published a blog post on boots that ended with the Gaerne Balance Oiled Boot – BOOTS 4 TDUBBIN! So you're not seeing double… but you do have two feet… With that, this is a dedicated post solely to the Gaerne Oiled Balance Boots. Why?

BECAUSE! Simply stated, the Gaerne Balance Oiled Boots are comfortable RIGHT OUT THE BOX! These boots are ready for any adventure with ALL DAY COMFORT – both on and off the bike – ALL DAY! But how did we arrive at choosing the Gaerne Oiled Balance Boots?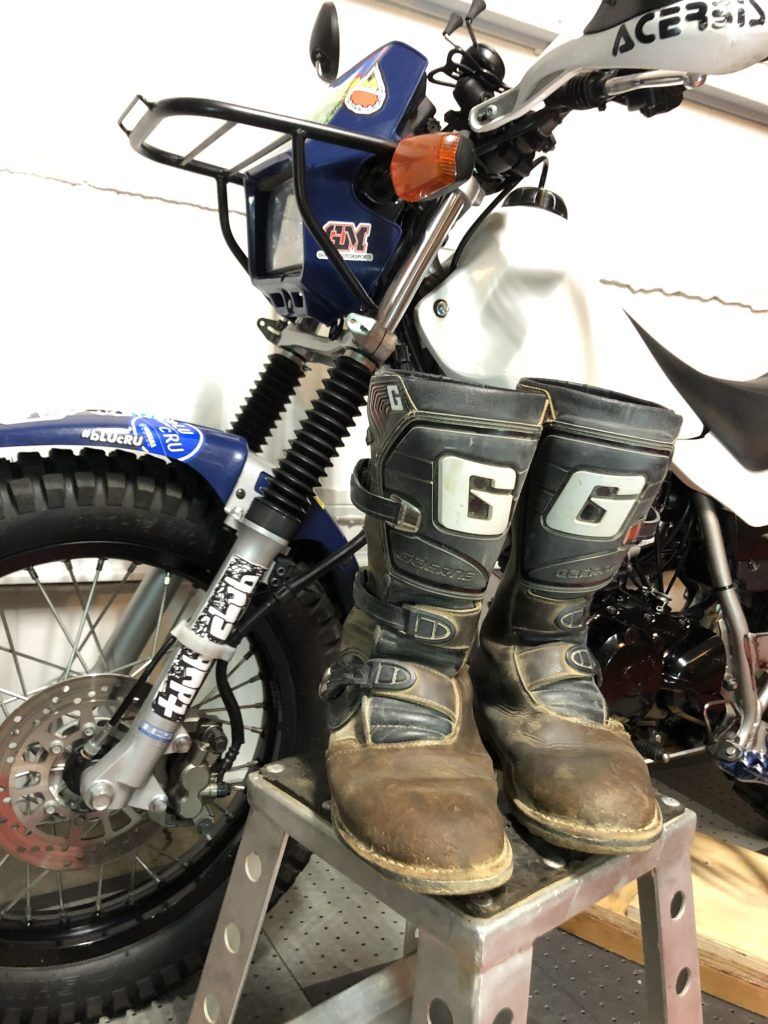 RESEARCH

If you are TDUBBIN' aka own and riding your Yamaha TW200, not all boots work! It's almost like riding the mini-bikes, standard MX moto boots just don't work! Most MX boots are too big and bulky around the toes in relation to the shifter. Due to the shifter – riding position, there is not enough flex in a standard MX boot. AND the toe…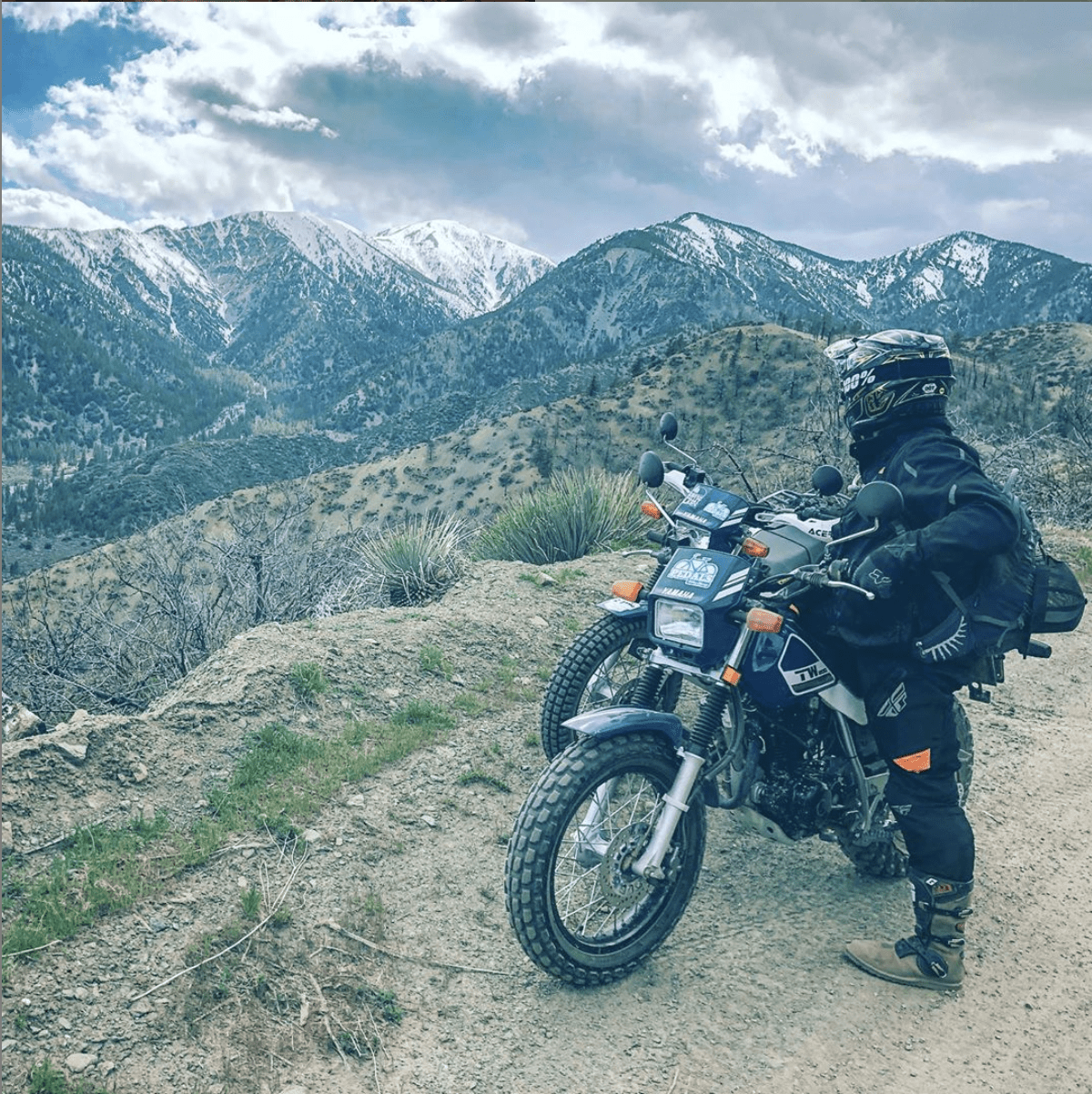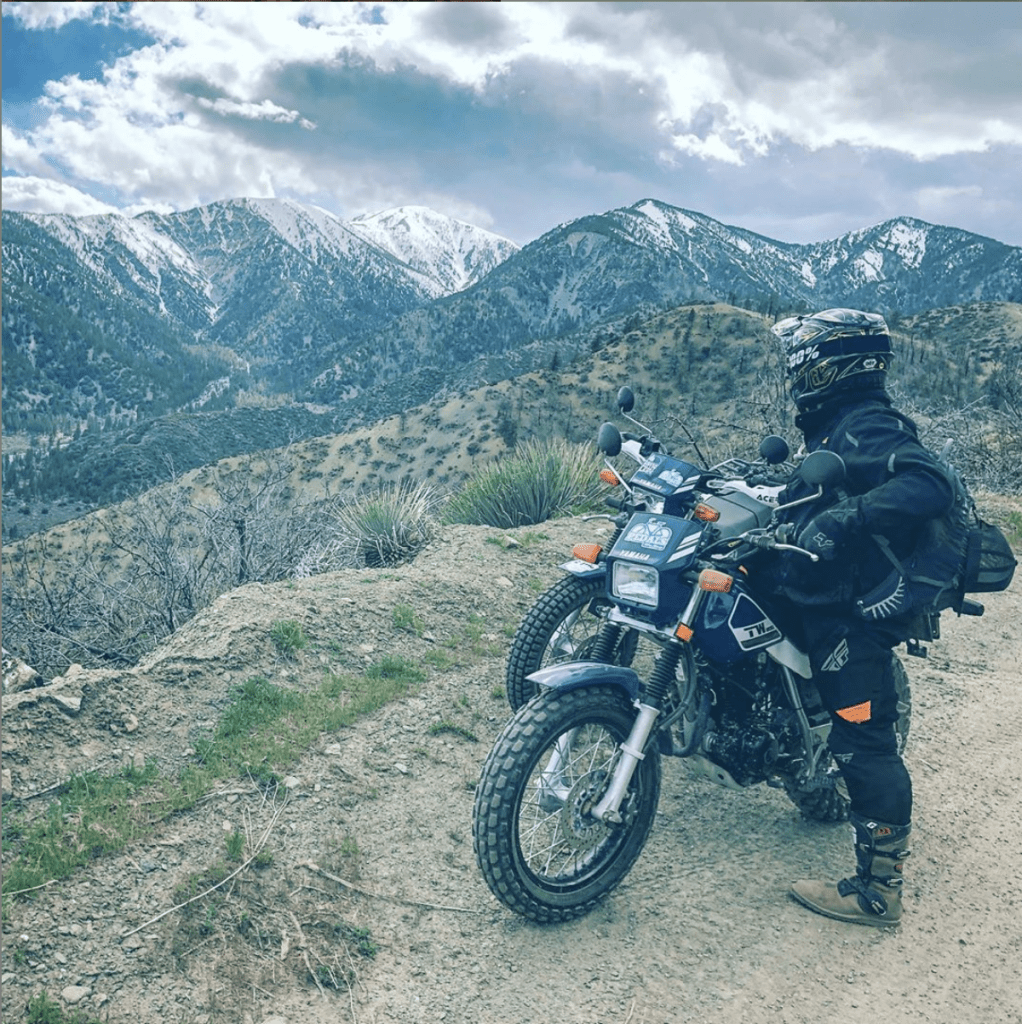 THE SHIFTER
The Gaerne Balance Boots have the best toe clearance we have found! All this has to do with shifting, or shall we say the toe clearance underneath the shifter. Yes, yes, yes, you can adjust the shifter up! But you are going to do that anyhow, just slightly for additional ground clearance and boot clearance. This will be true especially for those of you who understand the art of standing up while riding.
Search & Shift
But who wants to have their shifter at 10:30? May as well reach down and shift it with your hand! Full-size adult MX boots not fitting became more an issue when the adult mini bike racing craze came on strong. There were obvious ergo-boots-issues on the mini-motos. Guys were literally racing the MX-Mini National in Las Vegas in skate sneakers! But as the "pitties" craze boomed, bootmakers actually starting making boots specifically for them; "slammers" or 50/50 boots. But even so, those are/were still very MX'ish. And, I don't see them much more these days… So the search continued.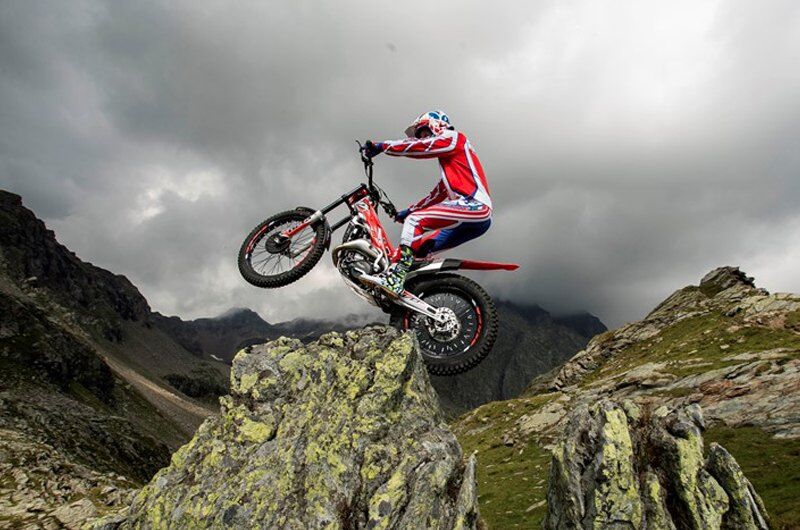 Trials events, most popular over in Europe, the riders are standing on the pegs the entire time on course. If Trials riders are not riding, then they are standing, awaiting their next course. I figured these boots would work for what I was looking to do! Same time, more and more adventure riders too are finding the Gaerne Oiled Balance boots work well for their needs. These boots were most likely designed for hopping around on the rocks in designated Trials parks. But the rugged design is also quite at home or "far from home" out on long-distance moto adventures! So, yea, that is the length of research went to when choosing these boots, and specifically the design category. With that, I had some criteria boxes to tick off!

[✓] Low Profile Toe Clearance
[✓] All Day Comfort, Riding, Walking, Standing.
[✓] Water Proof
[✓] Protection
[✓] Quality
The Gaerne Oiled Balance Boots have ticked the boxes for the criteria!
OUTER SHELL TOE CLEARANCE
When you start looking at all the boots on the market, pay attention to the sole thickness. When doing your homework, pay attention to the outer shell thickness in comparison to the boot's overall thickness. This is important as this "thickness" will have to pass under the shifter. If the shifter is set at a prescribed setting, the thicker the boot, the further down the toe hangs down. The TW200 has a very low footpeg height, thus I wanted as low of a toe-height as possible.



The thicker the boot, the more you have to point the toe down to pass under the shifter. Yes, you can raise the shifter, but only so much as you do not want to raise it so much that it starts to get too close to the stator cover. A tip-over could impact the shifter and punch a hole in the case. Yes, I have seen it happen more times than even I expected at the moto shop I work in.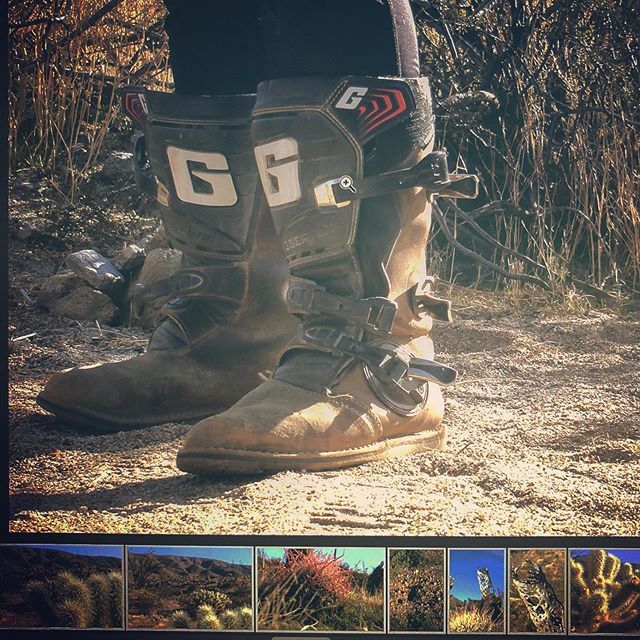 ALL-DAY COMFORT
The Gaerne Balance Oiled Boots have traditionally been a "trials boot" but this particular model takes their standard trials boot design and molded it with an oiled full-grain leather for both durability and waterproofing. Gaerne used it's tacky gum rubber sole traditionally for the additional grip for the footpegs, but these attributes also make for great comfort while walking around on the ground.
WATERPROOF
These Gaerne Oild Balance boots are waterproof thanks to a breathable membrane liner we call "GAERNE-DRYTECH".

WALKABLE
A gum rubber sole completes the task for a great feel and control of the bike making for an extremely durable boot. The other benefit of the gum rubber sole is walkability! Very important for all-day riding, touring, adventure, scouting type of TDUB riding we do!


This boot is not as protective as traditional MX boots. It does not have the one-way-pivoting ankle movement that MX race boots have. We are not racing or super hardcore technical riding our TW200s. But these Balance Oiled Boots do have excellent build and materials quality, waterproofing, comfort, style, and that super-low toe-clearance! This makes it THE IDEAL BOOT for TW200 riders that want a comfortable off-road boot that has ALL-DAY COMFORT for long-distance adventures.

ABOUT GAERNE:
In a competitive world, where image matters, it's good to know there's a boot company that invests as much thought into the inside of our products, as we do, the outside. Gaerne has been hand-crafting quality into our boots for over fifty years. Created with the highest quality leathers, the strongest and most durable materials, along with the toughest soles, Gaerne has crafted our boots from strap to sole, with your comfort, safety, and style, in mind. When it comes to quality, it makes sense to trust a brand that has proven its value, time, and time again. In a world where money matters,
Made In Italy
Gaerne has chosen to ensure the craftsmanship, and quality matches the price tag. That's why Gaerne's home in Italy has remained the same, no matter how popular our products have become. Where some manufacturers have chosen to outsource production, Gaerne has chosen to expand local production to ensure consistency, innovation, and the pride of our original Italian workmanship. At Gaerne, it's what's inside that counts. We'd like to invite you to put those G's on your feet and experience the quality, comfort, and pride of Gaerne.
ORDER HERE:

• Size 05 Gaerne Oiled Balance Boots
• Size 06 Gaerne Oiled Balance Boots
• Size 07 Gaerne Oiled Balance Boots
• Size 08 Gaerne Oiled Balance Boots
• Size 09 Gaerne Oiled Balance Boots
• Size 10 Gaerne Oiled Balance Boots
• Size 11 Gaerne Oiled Balance Boots
• Size 12 Gaerne Oiled Balance Boots
• Size 13 Gaerne Oiled Balance Boots
• Size 14 Gaerne Oiled Balance Boots
---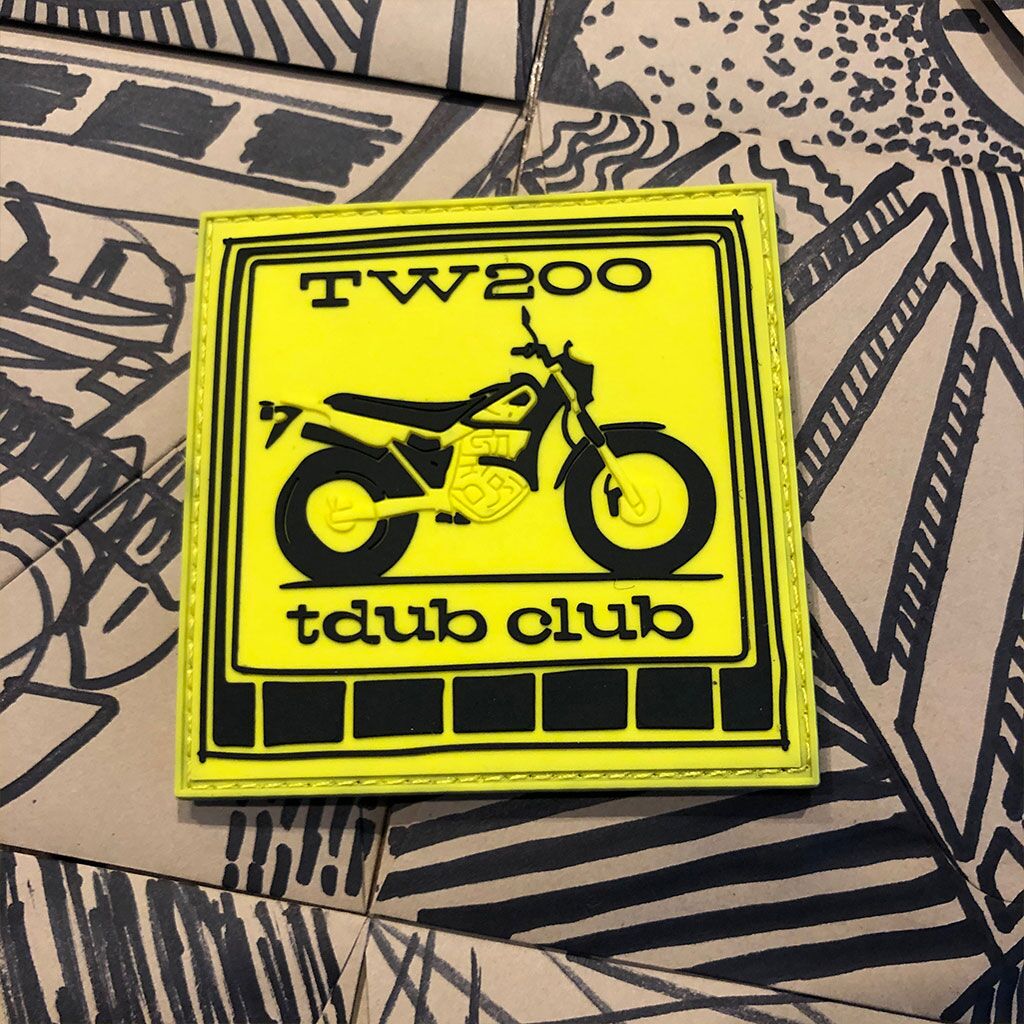 ORDER YOUR TW200 TDUB CLUB PATCH OR STICKER SET:
https://www.tdubclub.com/shop/

Yamaha TDUB Club Social:
Instagram: https://www.instagram.com/yamahatdubclub/
Facebook: https://www.facebook.com/TW200club/
YouTube: https://www.youtube.com/channel/UCtf_QLxO-qebsvBbvUHtEgg?