TO 7/8TH OR 1-1/8TH – THATS THE QUESTION?
For those of you who simply want to stay factory and swap the 7/8th steel bars to aluminum bars, go read the Factory 7/8th Handlebar Swap post.
FOR THOSE WHO WANT TO GO 1-1/8TH FAT BAR STYLE – READ ON!
First things first, your factory Yamaha triple clamp has the 7/8″ bar-mount bosses molded into the clamp, so you will have to use adapters to accept 1-1/8th inch bars. You can also use these adaptors to also aid in raising the overall bar height as well. More on that further down.
THE QUICK FAST – ORDER NOW:
Universal Solid Handlebar Mounts Converts 7/8″ base to 1-1/8″ mount.
Pro Taper Contour KX High handlebar Read why these down below.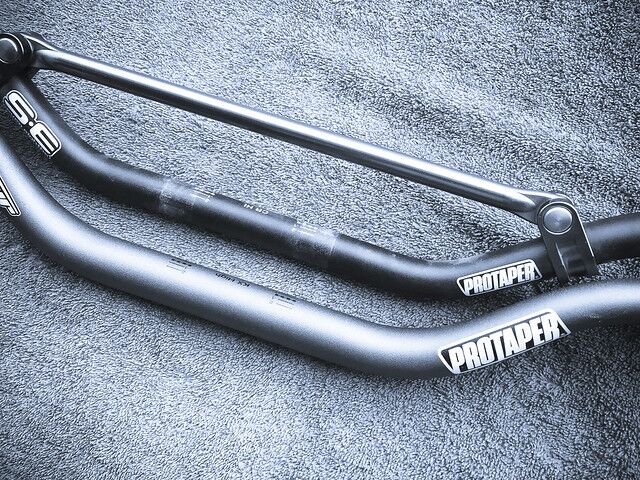 I'm sticking with Pro Taper brand and moving into their 1-1/8th Contour Handlebars. According to Pro Taper, the Contour is ProTaper's most popular handlebar. Oversized diameter handlebars, without crossbars, were invented and patented by ProTaper in 1991. This design allows the handlebar to flex more and absorb impacts better than conventional bars, offering the rider more comfort and less fatigue without sacrificing bar strength. The Contour Handlebar utilizes a computer profiled 5mm wall design and is up to 20% lighter than other bars, yet up to 40% stronger. It is the most affordable way to get your hands on the most sought after handlebar design in the world.
SOUNDS GOOD ENOUGH FOR ME! But which ones?!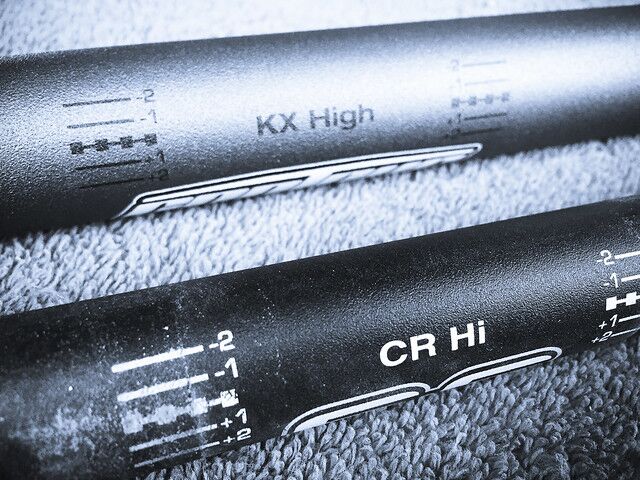 I chose the Pro Taper Contour KX High handlebar with 108mm of rise. It's not their tallest MX bar, as their tallest model (not counting the ATV's) is the Pastrana FMX model with 121mm of height. Why did I give up a possible of 13mm of more rise? Sweep! The Pastrana FMX sweep is 55mm vs the KX High of 56mm. Yes, I know, it's ridiculous that I let 1mm of sweep short me 13mm of overall height! Maybe later-later… But I made my decision (for now) and moving on!
FROM ONE RISE TO ANOTHER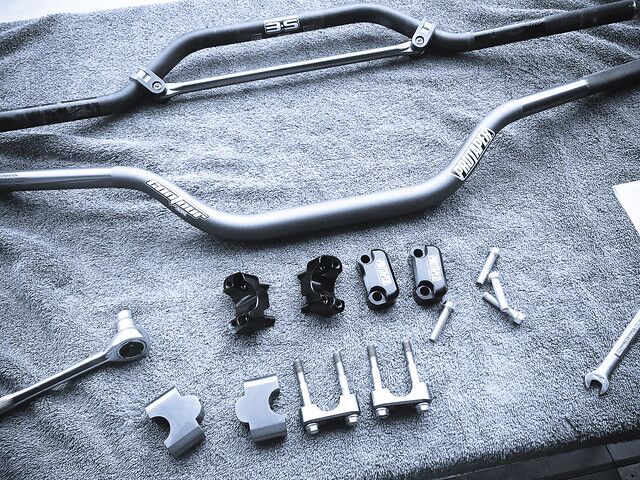 Pro Taper offers its Universal Solid Handlebar Mounts so you can mount 1-1/8th bars to your 7/8th TW200 factory triple clamp. The Pro Taper Universal Solid Mounts also adds a 3/4″ or 19.05mm of handlebar rise.
GO CRAZY – WITHIN LIMITS
Yes, I could get crazy and add the Pro Taper Pastrana FMX bars for an additional 13mm to net a total of 151mm high (for you tall folk trees out there!) But, for now, I'm rolling on KX Hi's!

ORDER NOW:
Universal Solid Handlebar Mounts Converts 7/8″ base to 1-1/8″ mount.
Pro Taper Contour KX High handlebar Read why these down below.
NOW HANDGUARDS!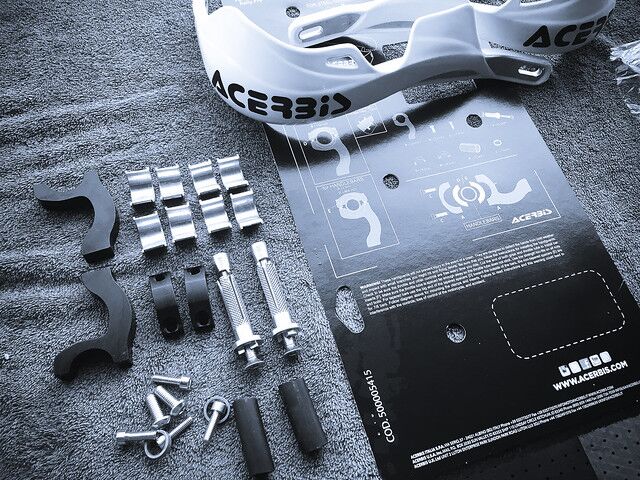 With the bar swap, now I can add the ACERBIS Rally Pro Handguards in White but you might want BLACK. Sold separately is the Acerbis X-Strong Handguard Mount Kit (Black).

Just how do you pronounce "ACERBIS?!!!" Is it "Acer-Bis," "Acher-bees," or "Ahcere-bes?" It's actually "ah-chair-bees," so there you have it! With the Pro Taper Contour handlebars, I can add the Acerbis Rally Pro Handguards!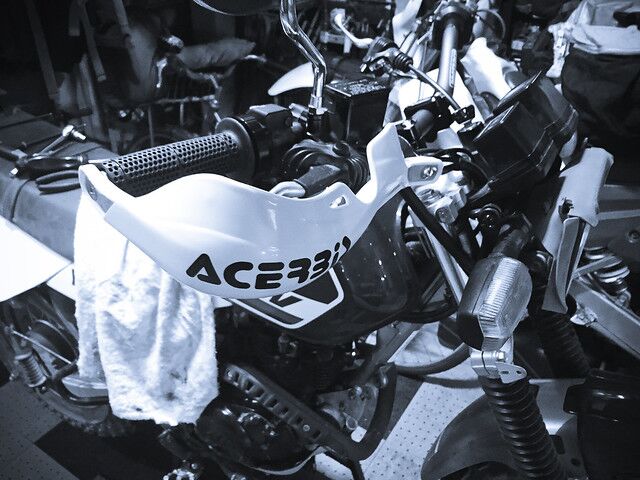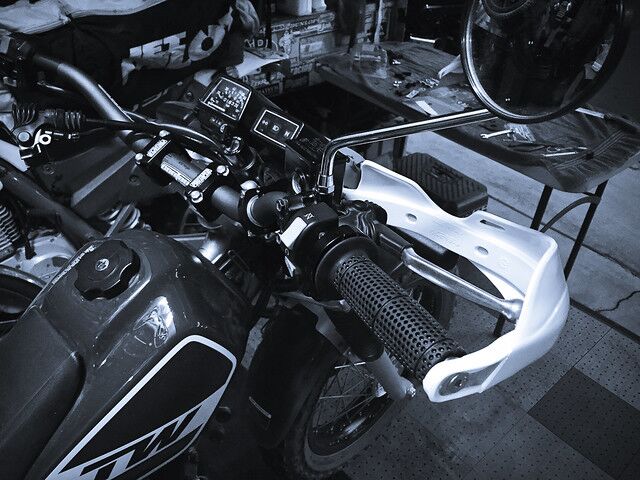 Pro Taper Contour bars allowed enough room or space to add the Acerbis Pro Rally Handguards, AND note my favorite grips! The Pro Grip 714 Rally Grips!