Description
TDUB CLUB Mesh Trucker 5 Panel Hat in Digi-Camo
Green – Tan – Black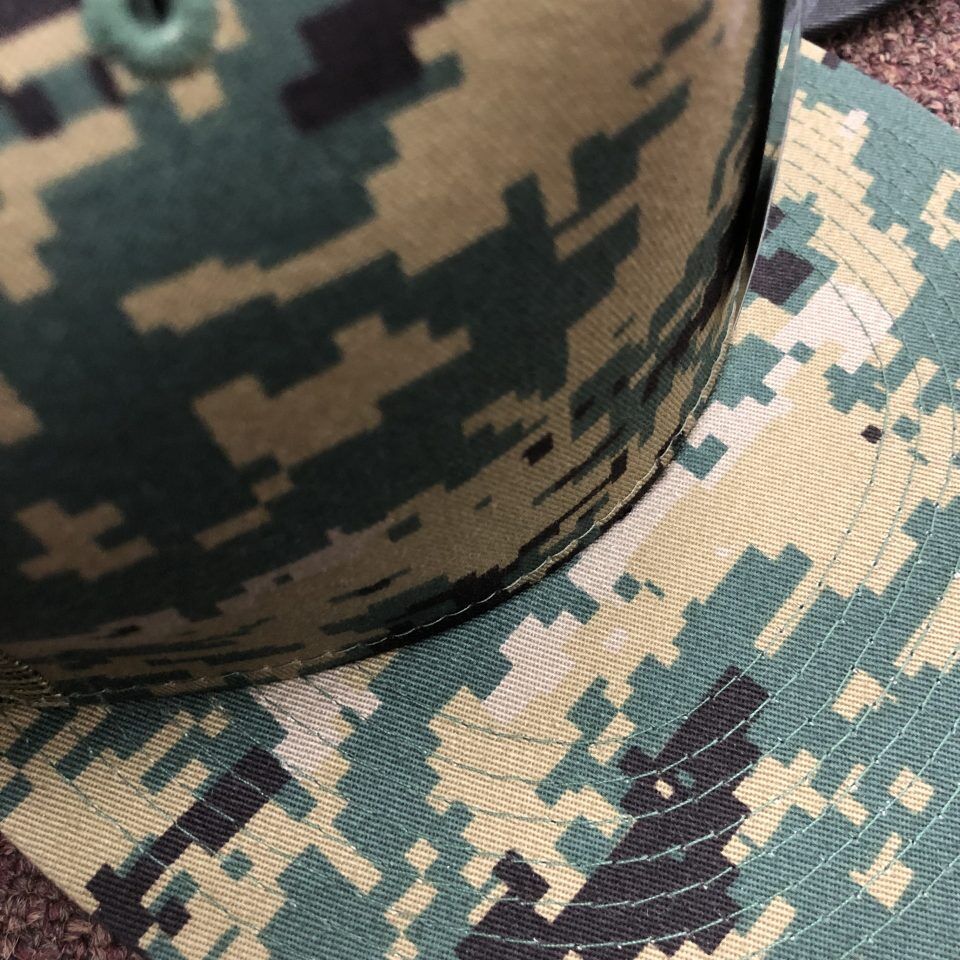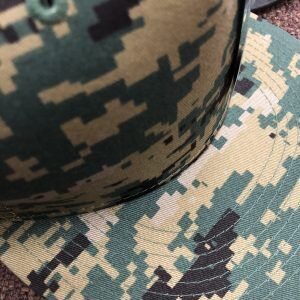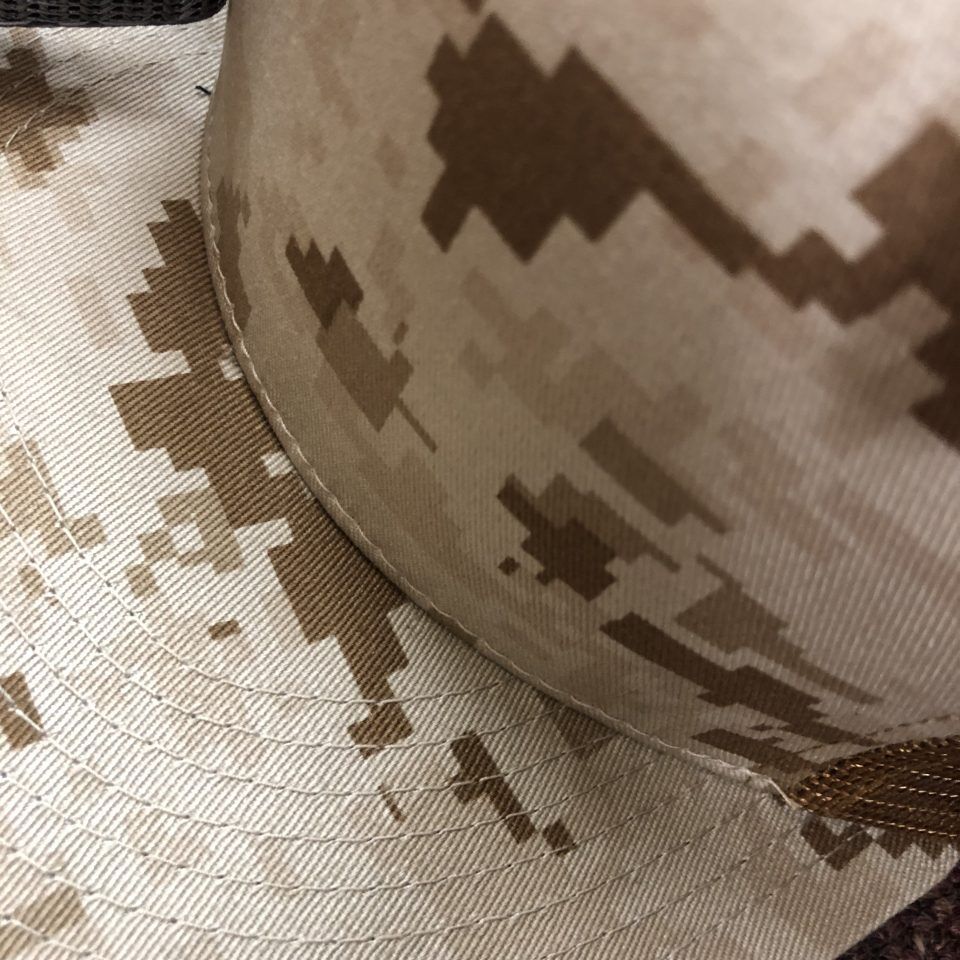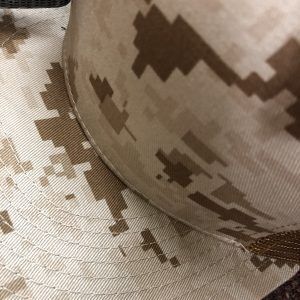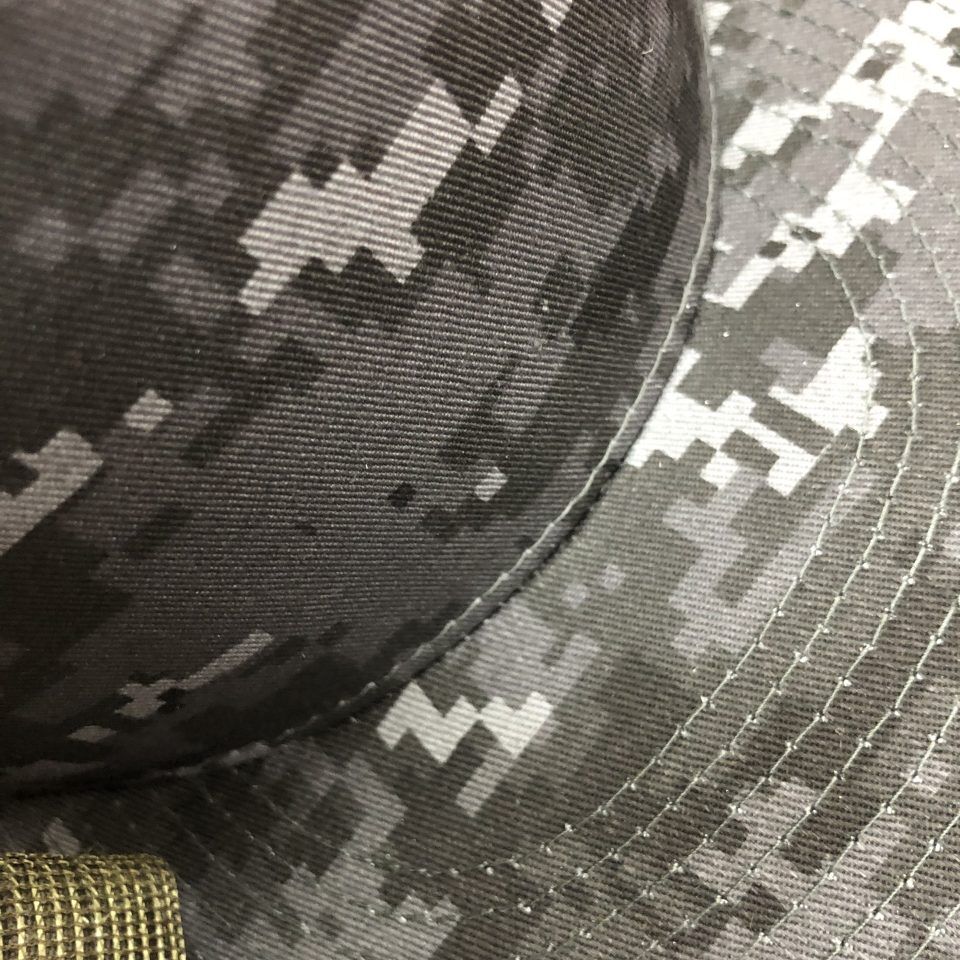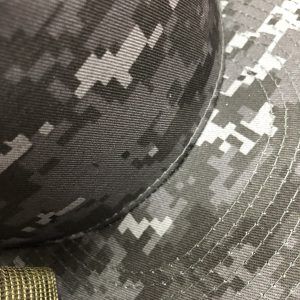 Some of you live in the woods, some of you live in the desert, some of you live in the city. All of us want to ride in "other" places for the experience of doing something different. With these three colorways, we have a hat for you! The Digi-Camo TDUB Club 5 Panel hat is available in three colorways of Desert Coyote Tan, Forest Woods Green, Urban Concrete Gray. Chose one and go anywhere or collect all three Digi-Camo to be color coordinated at all time for every situation! The choice is wholly completely yours! Some of us like mesh-back hats even in the winter time, but finally a TDUB Club hat for more suited for summer! Now for the super tricky part, what color patch will you choose? There are SIX DIFFERENT CHOICES!!!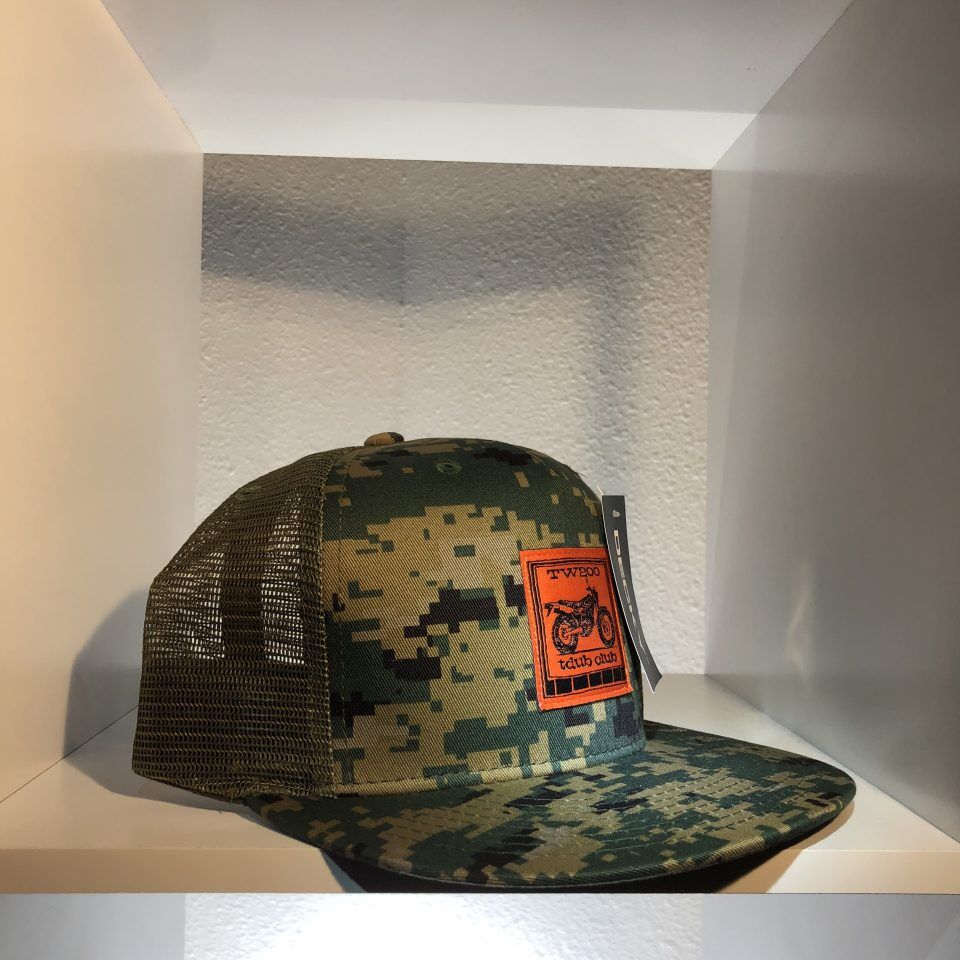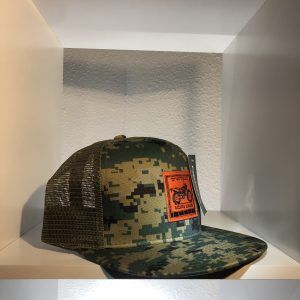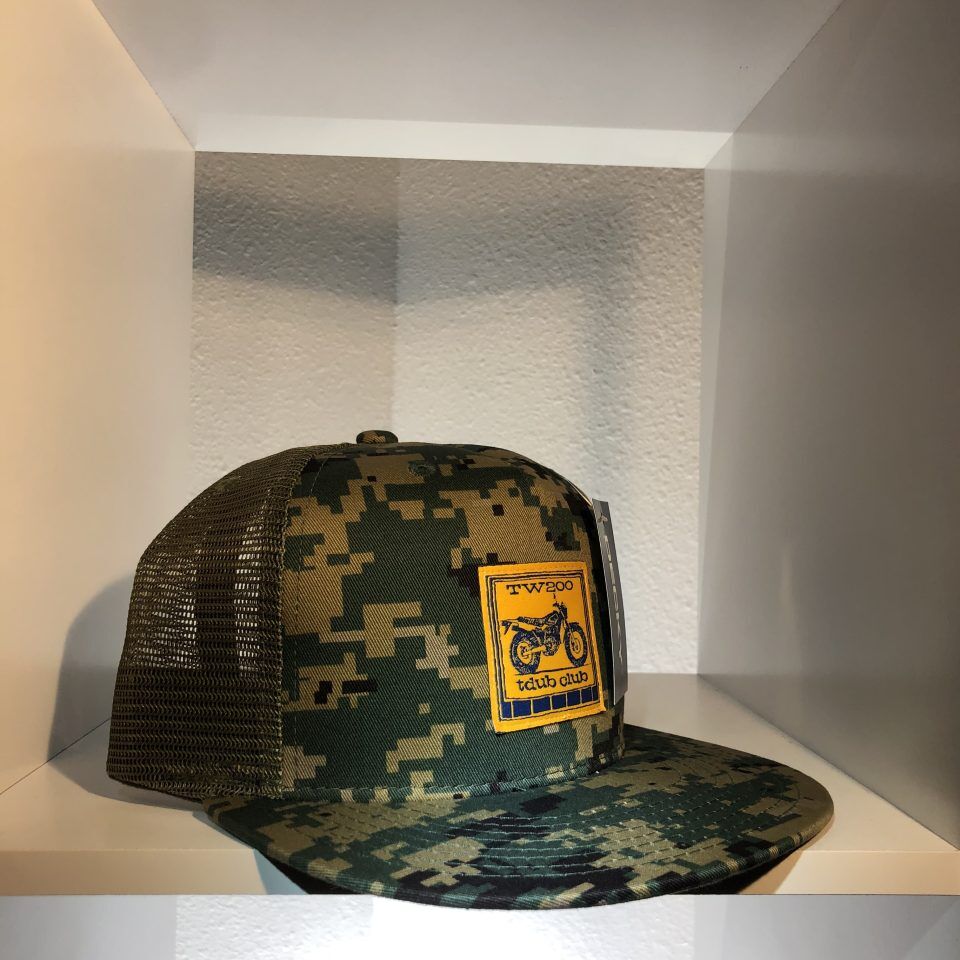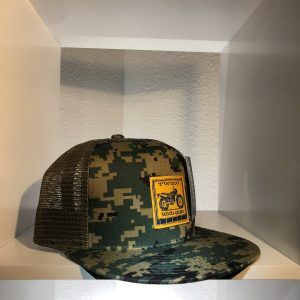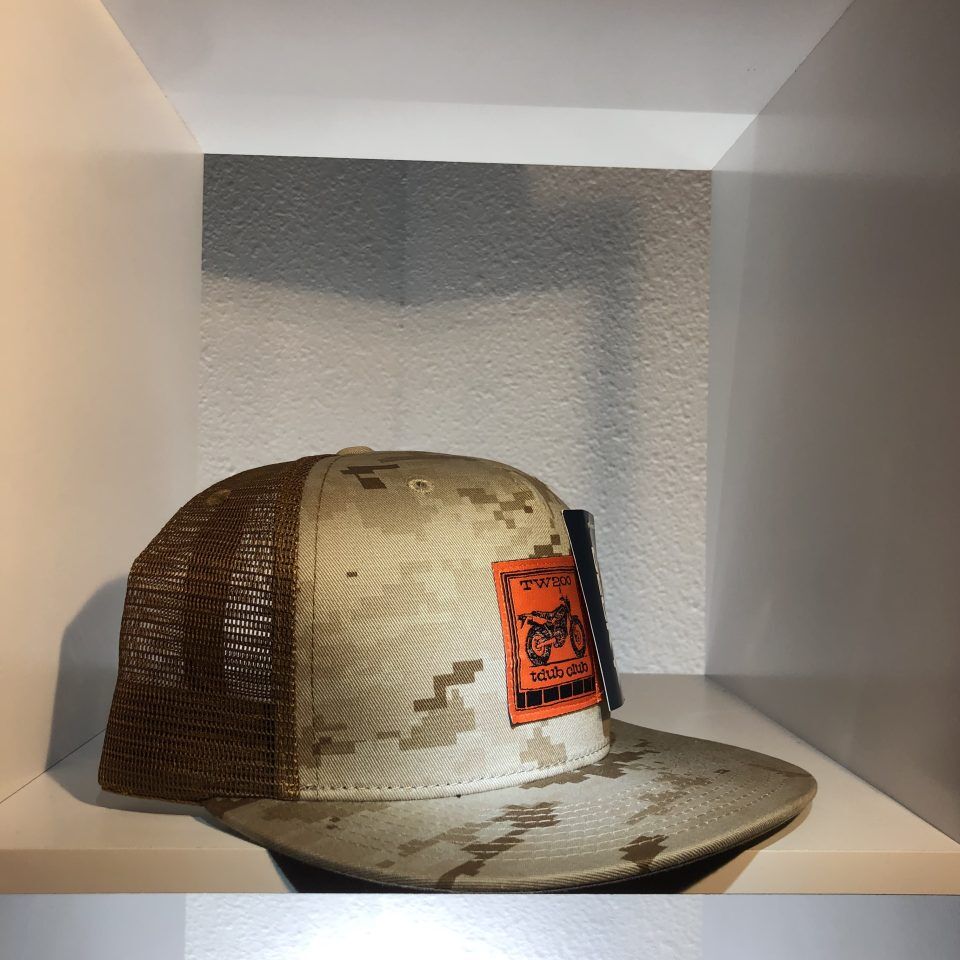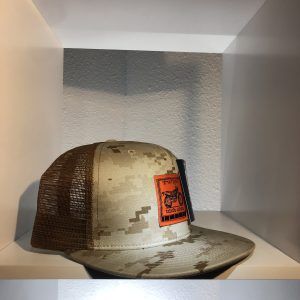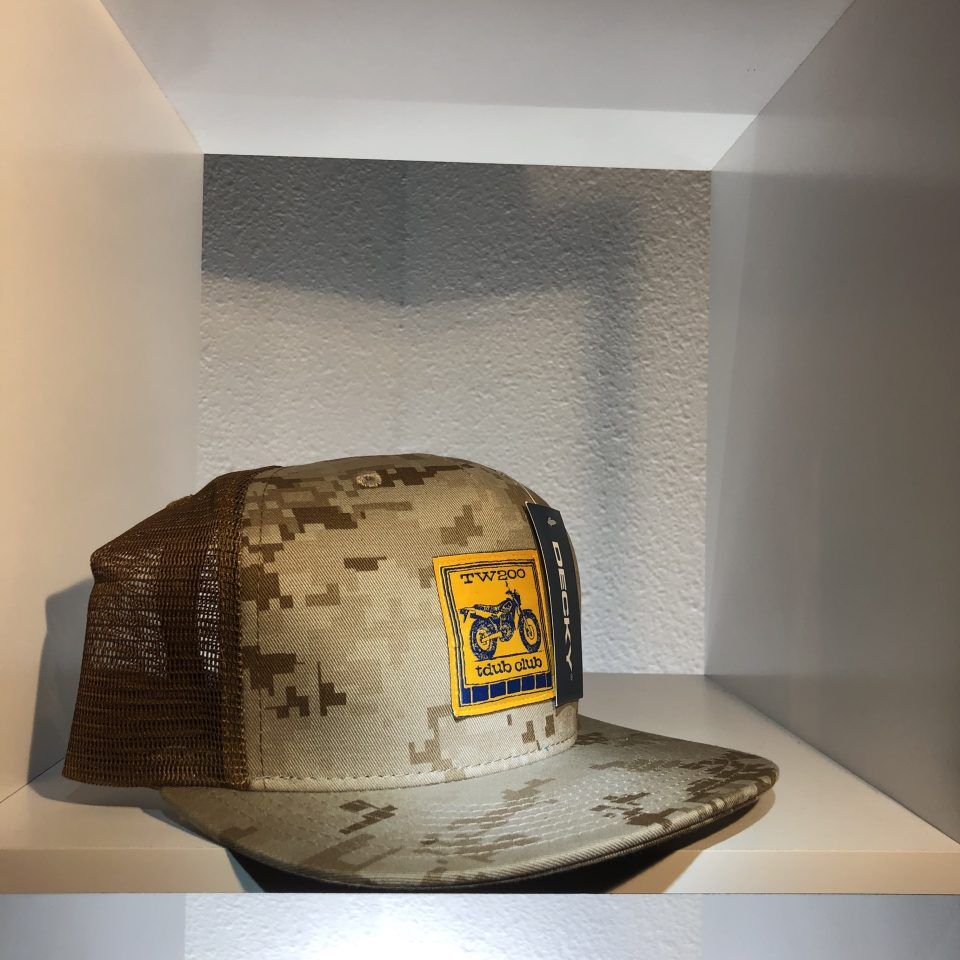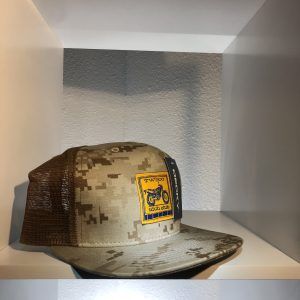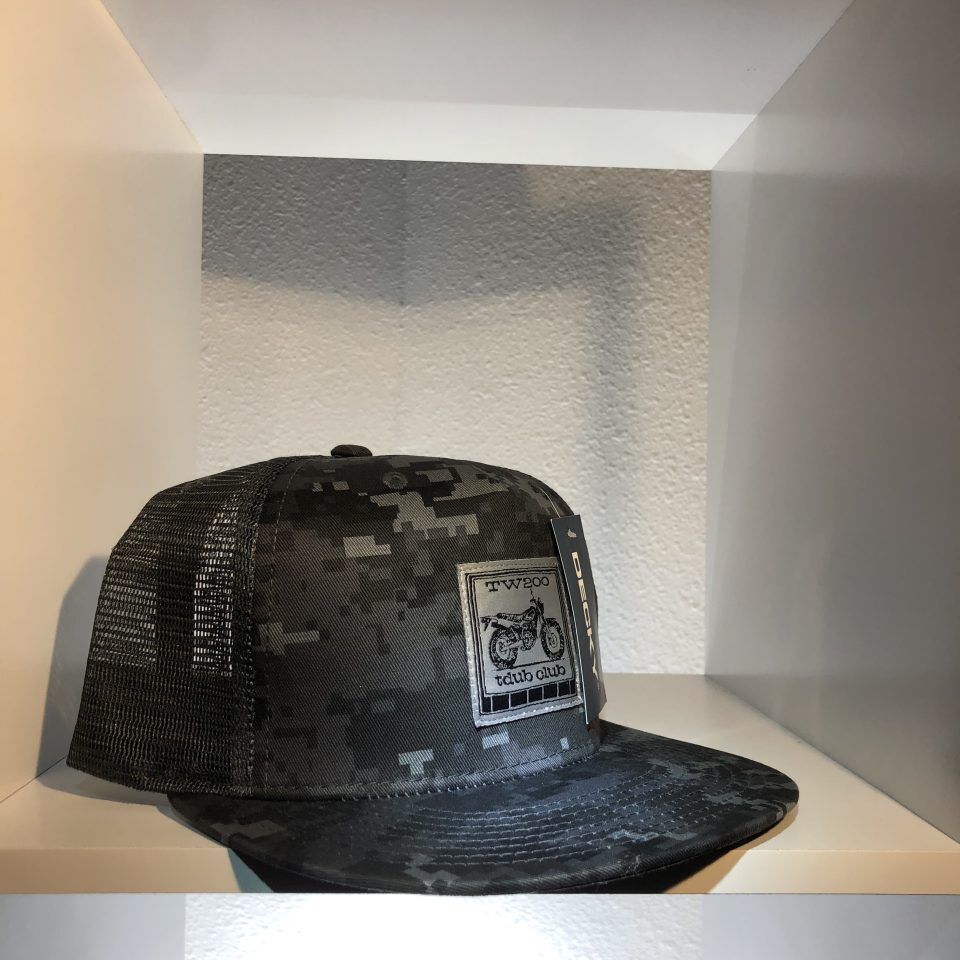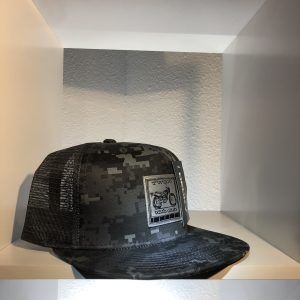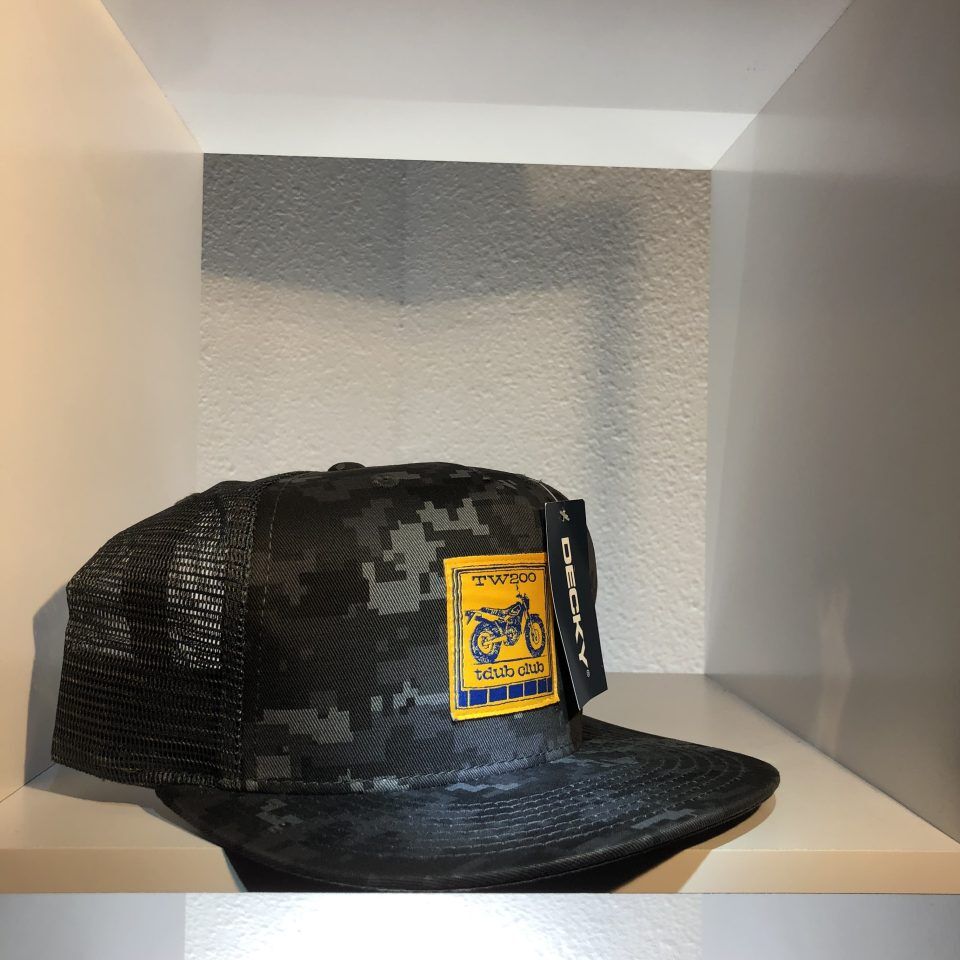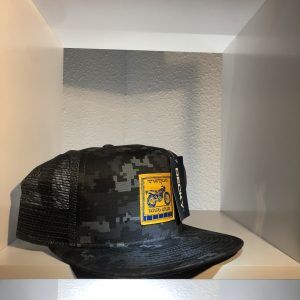 Six Digi-Camo / patch colorways to choose from:
1] Forest Woods Green with Orange TDC patch
2] Forest Woods Green with Yellow TDC patch
3] Desert Coyote Tan with Orange TDC patch
4] Desert Coyote Tan with Yellow TDC patch
5] Urban Concrete Gray with Gray TDC patch
6] Urban Concrete Gray with Yellow TDC patch
This time we teamed up with Decky Hats to bring the TDUB CLUB hat to life with custom woven patch also in three colors of grey, orange and yellow. The Decky 5 Panel Cotton Flat Bill Trucker is a constructed cap with a cotton front and mesh back. It features an integrated sweatband, a retro flat bill, and an adjustable plastic snap closure.
Sewn-On Woven Patch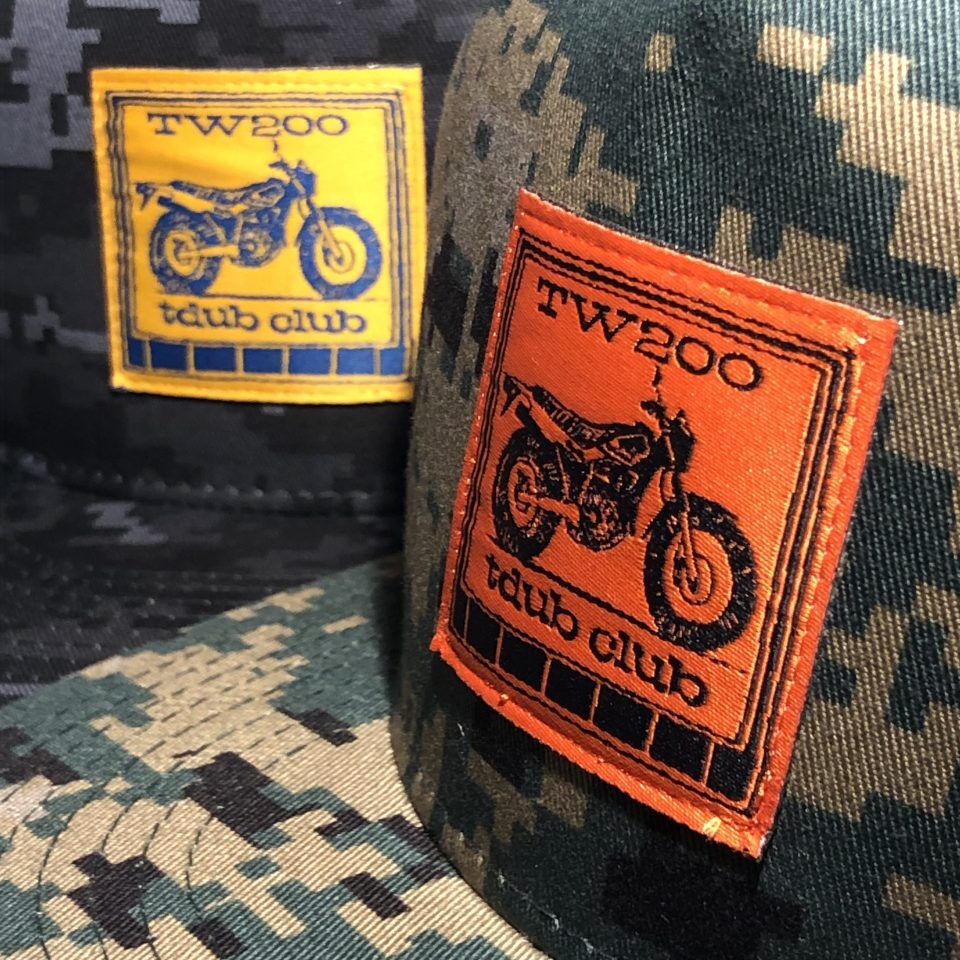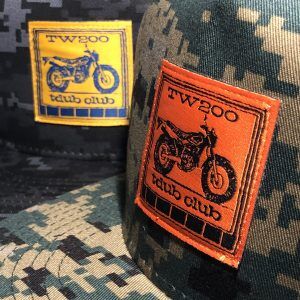 For the Digi-Camo Hats, we went with a sewn-on woven patch in three color variations of Orange, Yellow and Gray. While the Orange and Gray patch has black contrasting thread, we went for the "wild card" and chose a deep blue thread for the yellow patch.
BONUS PATCH!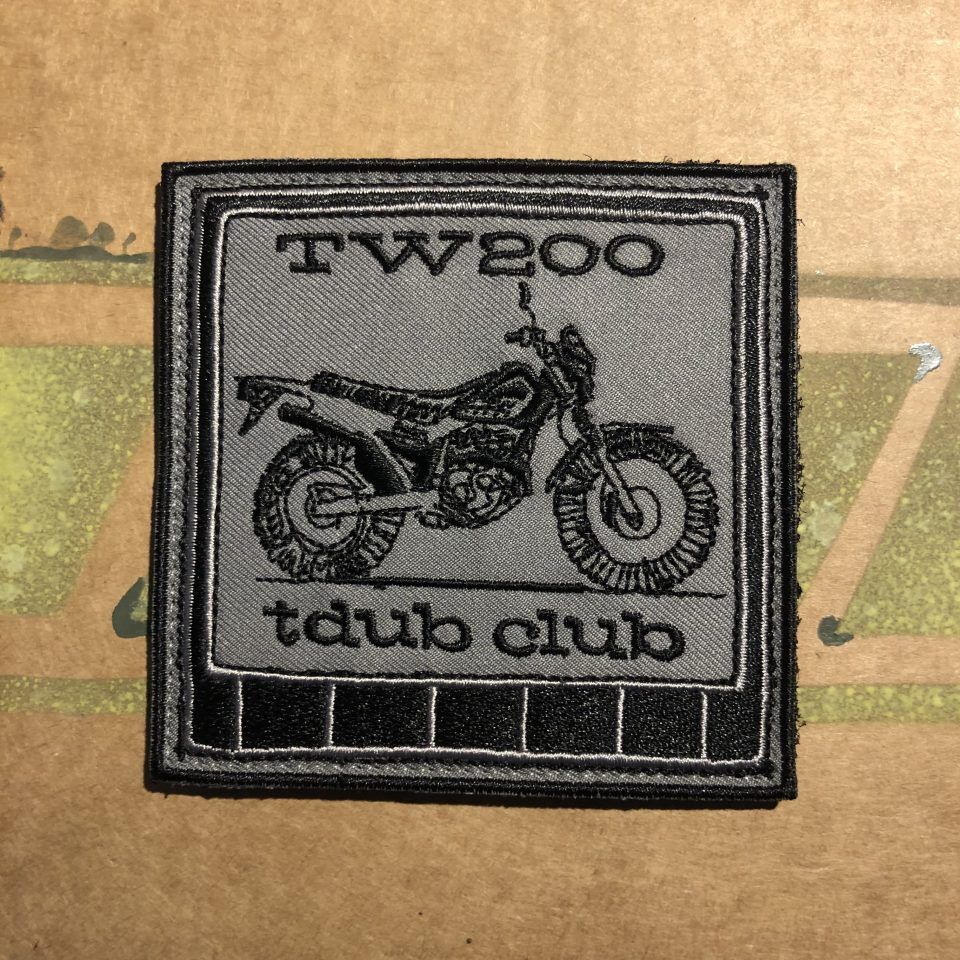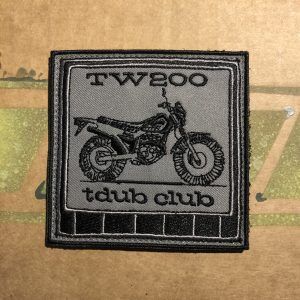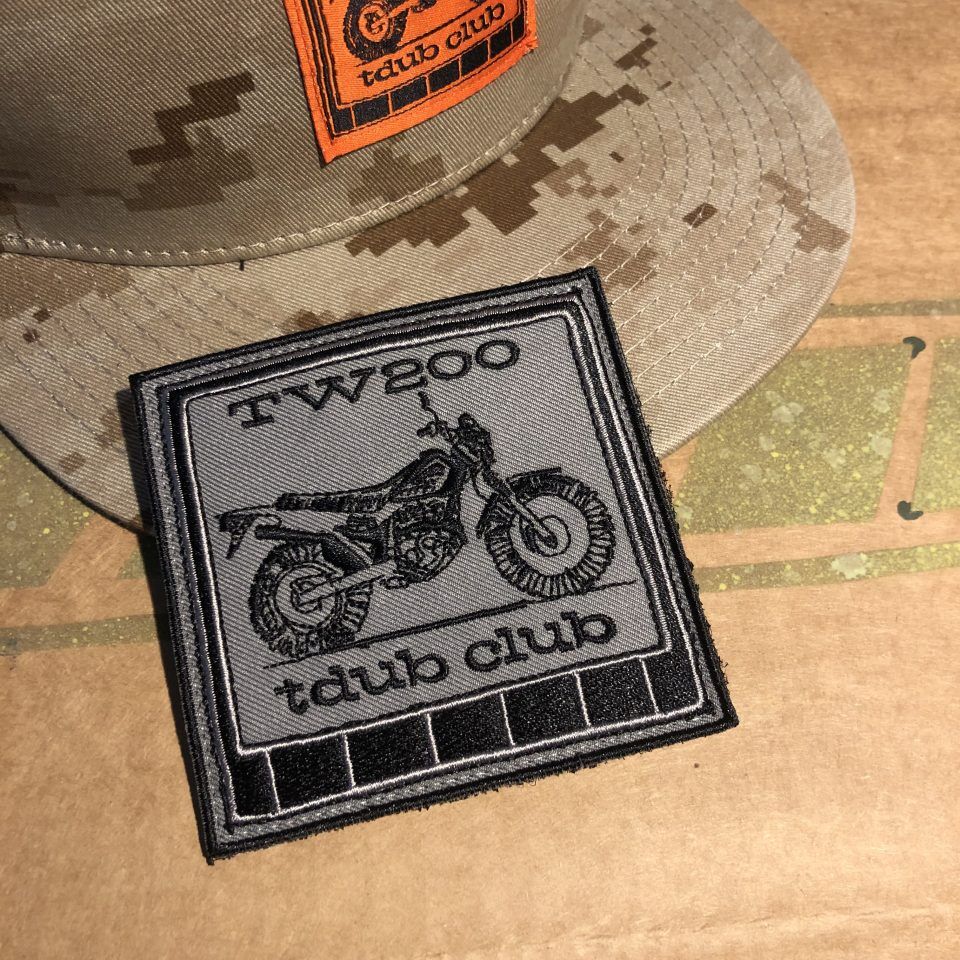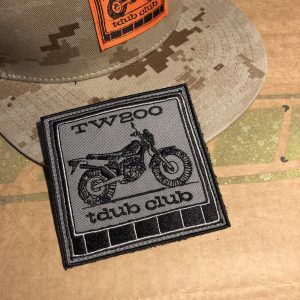 We love patches! We made this patch quite some time ago but didn't make it available as it did not come out the way we wanted it. Typically we make our patches with a hook backing aka (Velcro consist of a hook side (hard) and a loop side (soft), but the vendor completely did it backwards with the "soft-loop" side sewn to the back of the patch instead of the loop-side. Thus, the patch will not stick to our vehicles hood liner or LBTinc patch wall. So, we are tossing it in with the hat and let you get creative on your use by either sewing it directly and or punk rock safety pinning it own however you please! You could even hot glue it to the tool box or some other location of your choosing!
HAT + PATCH + SHIPPING = $40 (USA ONLY)
While we are boxing – add some stickers & a 3D Patch!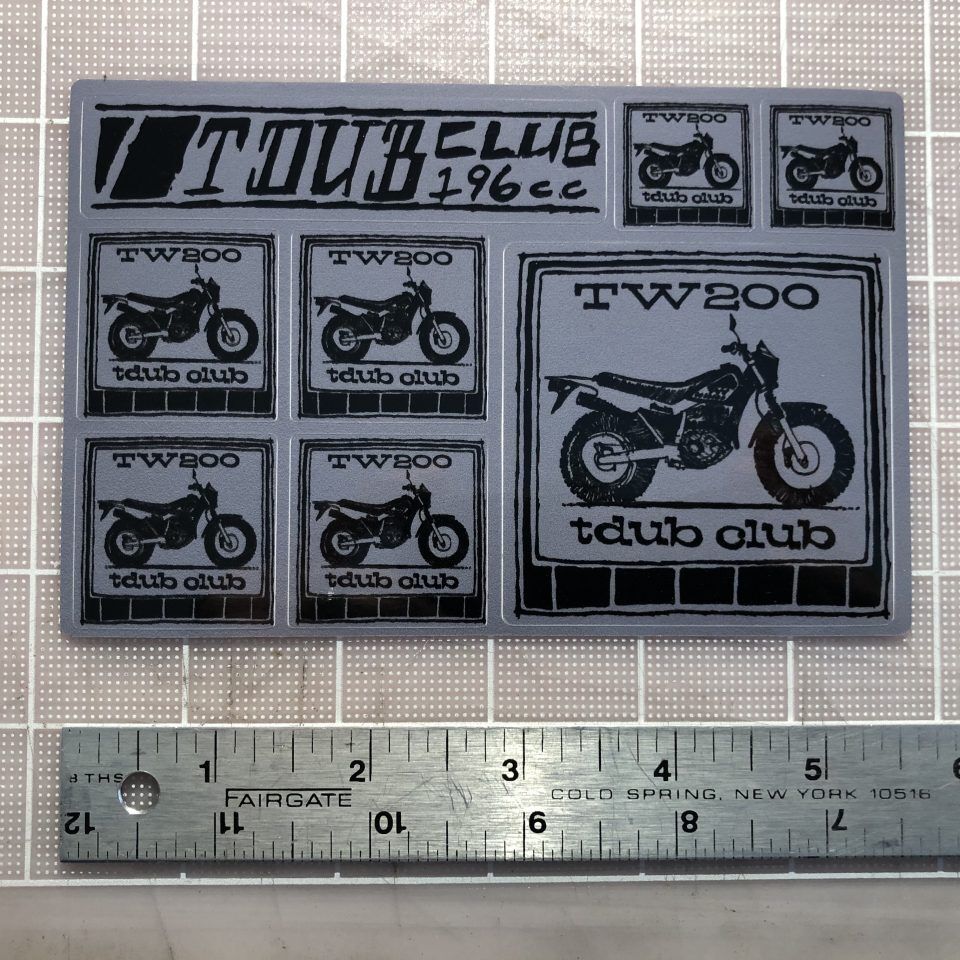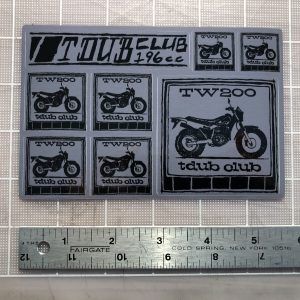 ABOUT DIGI-CAMO / Digital Camouflage
Multi-scale camouflage is a type of military camouflage combining patterns at two or more scales, often (though not necessarily) with a digital camouflage pattern created with computer assistance. The function is to provide camouflage over a range of distances, or equivalently over a range of scales (scale-invariant camouflage), in the manner of fractals, so some approaches are called fractal camouflage. Not all multiscale patterns are composed of rectangular pixels, even if they were designed using a computer. Further, not all pixelated patterns work at different scales, so being pixelated or digital does not of itself guarantee improved performance.
ABOUT DECKY HATS
The headquarters for Decky Apparel Group is located in Compton, California, a suburb of Los Angeles. Decky founded on the vision that apparel should not only be functional, but should also be stylish and trendy. The goal at Decky Apparel Group is to provide classic designed apparel that meet and exceed your expectations.
Decky is always researching ways to improve products through the use of innovative materials, in-house testing, and customer feedback. Decky is able to confidently sell their products knowing that they have been tested at Decky's facilities in California and overseas.
Basic and comfortable, hip, fashionable and long wearing are core values of each of Decky products. The result is products that not only look good but that also perform exceptionally well.